Products Catalog
Contact Us
Address:
No 438,Pu Yin road,Xin Nong Zhu Jing town,Jin Shan district ShangHai city,China
Tel:
+0086 21 37283520
Fax:
+0086 21 37283521
H.P:
+86 18016318890
E-mail:
info@torkdrive.com
Website:
www.torkdrive.com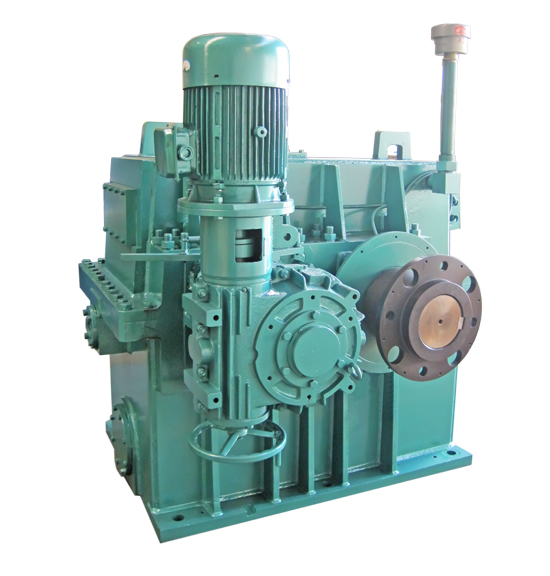 TDGS series new generation high speed gearbox is widely adopted in turbine, gas turbine power generation, flow fan, compressor, high and low pressure pump, cracking and catalyzing energy callback, oxygen maker, balancing machine as well as the increasing (reducing) high speed gearbox for military and civil.
High rotation speed: Max rotation speed of this series product reaches 50000r/min; max circumferential speed is 160m/s;
High specification:
max center distance is 1000mm and max power reaches 96000kW;
High precision: the gear precision reaches ISO4-6 grade and the gear balance precision reaches ISO0.4-1.6;
High standard: the gear precision standard is ISO1328-1:1995 and ISO1328-2; the gear intensity is according to AGMA420.04-1975 and AGMA421.06-1969; the gearbox material heat treatment inspection standard is in accordance with ISO6336-5:1996; the vibration inspection standard is according to API670-2000; the lubrication system requirement is in accordance APT614-1999.
High-tech: the product is designed by 3-D CAD; the finite element analysis is adopted; modification for the gear profile thermal deformation is used; the root shooting strengthening technics is adopted; sliding bearing capacity calculation soft ware and rotor system dynamics analysis software are used.