Products Catalog
Contact Us
Address:
No 438,Pu Yin road,Xin Nong Zhu Jing town,Jin Shan district ShangHai city,China
Tel:
+0086 21 37283520
Fax:
+0086 21 37283521
H.P:
+86 18016318890
E-mail:
info@torkdrive.com
Website:
www.torkdrive.com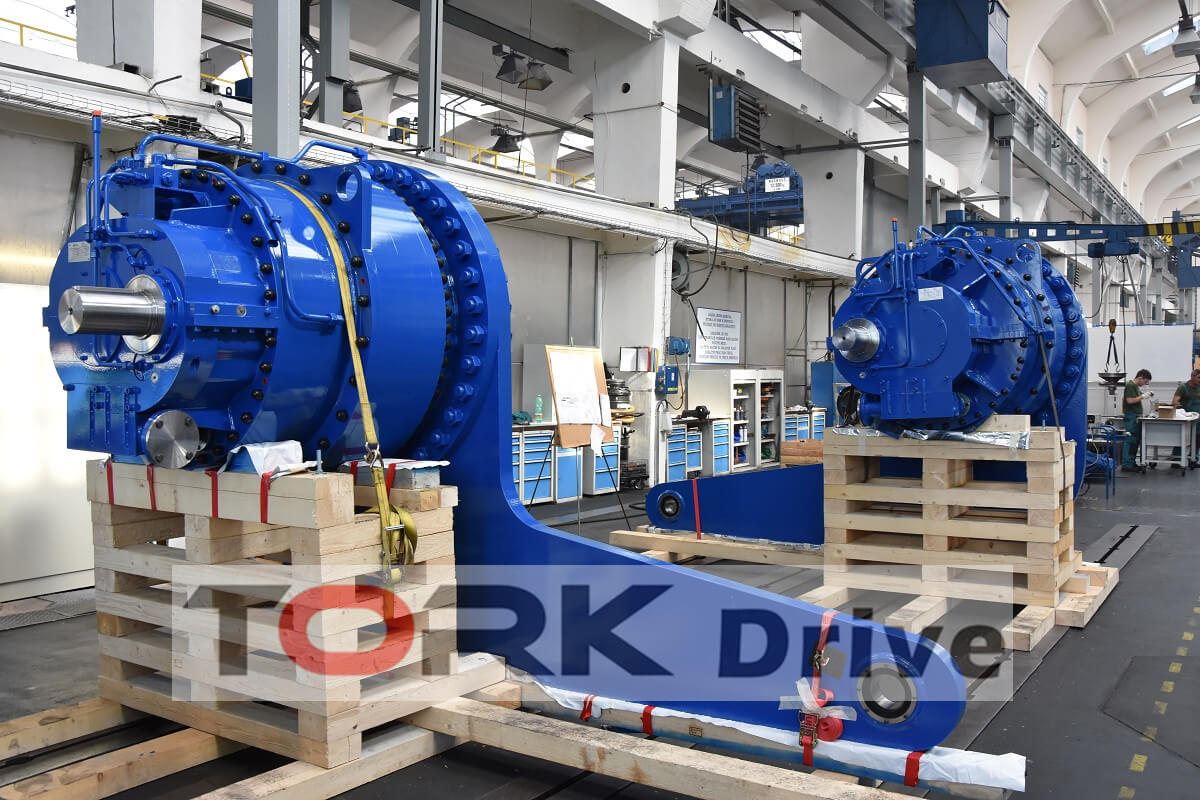 Small solidity, light weight, big transmission capacity and long life.etc
Describe
1. GYM series roller press mill reducer is planetary structure and mainly supplies power for roll mill as its heart. The roll mill reducers are used in pair and driven by motor; ratiosof them are totally same; their layout is symmetrical; the hollow shaft is equipped with the locking plate to link with two pressing rollers. The reducer is equipped with an independent lubrication oil station (without oil tank). The oil pool temperature inside reducer and the temperature of input shaft bearingare reflected by Pt100 temperature measuring component which transmit thetemperature information to the control cabinet for supplying oil while reducer's start and stop. The lubrication oil quality can be ensured in this way.
The GYM series roll mill reducer which is researched and developed by TORK drive ,it mainly has two types of reducers. They are GYMP2 andGYMP2N. Fifteen specifications for each type are available for adapting to various types of roll mills.
Series GYM roll mill reducer has the characteristics of small solidity, light weight, big transmission capacity and long life etc.
2. Detailed parameters
Main reducer type:GYM08P2(N)~ GYM22P2(N)
Rated output torque:295 000~1 920 000 N.M
Input rotation speed:750~1500 r/min
Transmission ratio:25~40,45~125
AGMA service factor:≥2.5